<!img align=right height=200 src="./knayak_head.JPG"> <!img align=right height=200 src="./kmalibu.jpg"> <!img align=right height=200 src="./ksintra.jpg">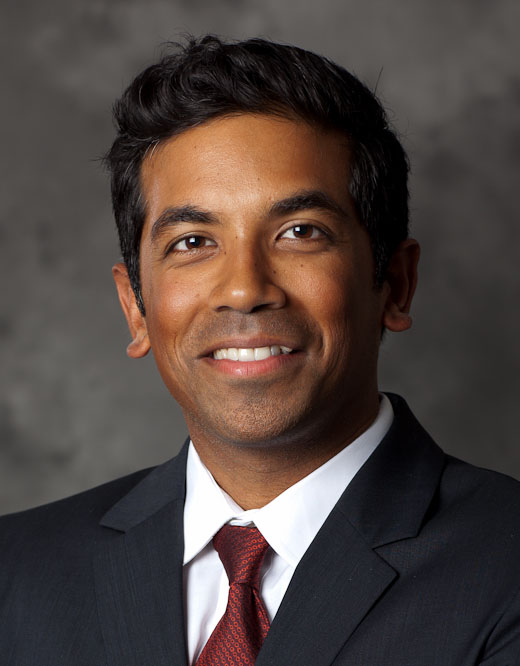 Krishna S. Nayak, PhD

Professor
<!a href="http://ee.usc.edu/"> Ming Hsieh Department of Electrical Engineering
<!a href="http://viterbi.usc.edu/">Viterbi School of Engineering
<!a href="http://www.usc.edu/">University of Southern California


Director, Magnetic Resonance Engineering Laboratory

Director, Body Engineering Los Angeles

Full CV


Research Interests

Magnetic Resonance Imaging; MRI pulse sequence design; MRI reconstruction; MRI artifact correction; Real-time imaging; Application of MRI to the assessment of cardiovascular disease and obesity; Signal and image processing


Selected Honors

Dec 2014, Promoted to Full Professor
Aug 2013, Faculty Fellow, USC Center for Excellence in Teaching
Oct 2010-Aug 2011, Sabbatical at NIH/NHLBI Laboratory for Cardiac Energetics
Apr 2009, Promoted to Associate Professor with Tenure
Apr 2009, GE Healthcare Magnetic Resonance Thought Leader Award
May 2008, USC-Mellon Mentoring Award, Faculty Mentoring of Graduate Students
May 2007, USC Viterbi School of Engineering, Junior Faculty Research Award

Selected Recent Publications

Y-C Kim, RM Lebel, Z Wu, SL Davision Ward, MCK Khoo, KS Nayak. Real-time 3D MRI of the Pharyngeal Airway in Sleep Apnea. Magnetic Resonance in Medicine. 71(4):1501-1510. April 2014. (LINK)
RM Lebel, J Jones, JC Ferre, M Law, KS Nayak. Highly accelerated dynamic contrast enhanced imaging. Magnetic Resonance in Medicine. 71(2):635-644. February 2014. (LINK)
AA Joshi, HH Hu, RM Leahy, MI Goran, KS Nayak. Automatic intra-subject registration-based segmentation of abdominal fat from three-dimensional water-fat MRI. Journal of Magnetic Resonance Imaging. 37(2):423-430. February 2013. (LINK)
Z Zun, P Varadarajan, RG Pai, EC Wong, KS Nayak. Arterial Spin Labeling Cardiac Magnetic Resonance Detects Clinically Relevant Increases in Myocardial Blood Flow With Vasodilation. Journal of the American College of Cardiology: Cardiovascular Imaging 4(12):1253-1261. December 2011. (LINK) (ED Comment)
HH Hu, TR Nagy, MI Goran, KS Nayak. Quantification of absolute fat mass by magnetic resonance imaging: a validation study against chemical analysis. International Journal of Body Composition Research 9(3):111-122. 2011.

Profiles

Direct Contact

3740 McClintock Ave, EEB 406
Los Angeles, CA 90089 - 2564
knayak AT usc DOT edu
Tel: 213-740-3494
Fax: 213-740-4651

Administrative Contact:

Gloria Halfacre
3740 McClintock Ave, EEB 404
Los Angeles, CA 90089 - 2564
gloria AT sipi DOT usc DOT edu
Tel: 213-740-4145